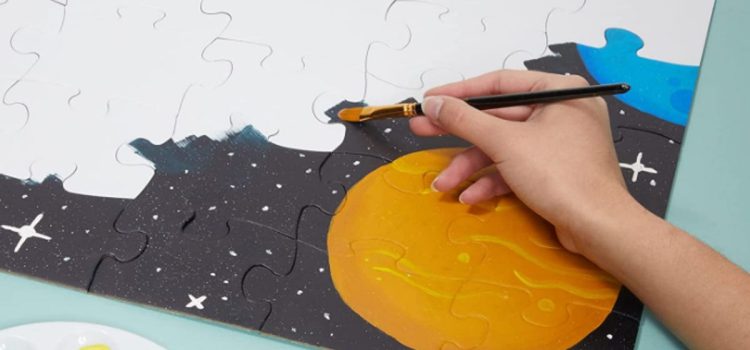 $21 at Amazon Large blank jigsaw floor puzzle For the jigsaw lover $21 at Amazon Price alerts on for Large blank jigsaw floor puzzle...
We get it: Sometimes it's hard to come up with a truly special gift for Dad for Father's Day. Does he really need more BBQ tools or outdoor gear? Probably not. Instead, how about a homemade gift crafted by your own kids? While it might seem daunting, there are plenty of craft kits available to help you create a one-of-a-kind present for pops. A crafted present that kids can make for Dad (or even Granddad) is way more personal than a store-bought gift and will go a long way toward showing your favorite guy how much you appreciate him. 
There are lots of ways kids can get crafty, but let's be honest: Some of us need a little help in the DIY department. These craft kits are an easy way to bring your kids' vision to life without all the stress. (Bonus: A lot of them can be done without your help.) From hand-painted birdhouses to colorful bowls and mosaic coasters, there's sure to be something on this list that will make Dad smile. So get those art smocks out and get crafting!