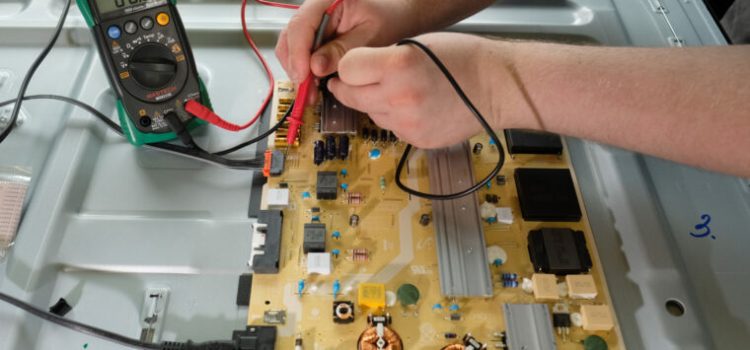 Enlarge / Minnesota's right-to-repair bill is the first to pass in the US that demands broad access to most electronics' repair manuals, tools, and...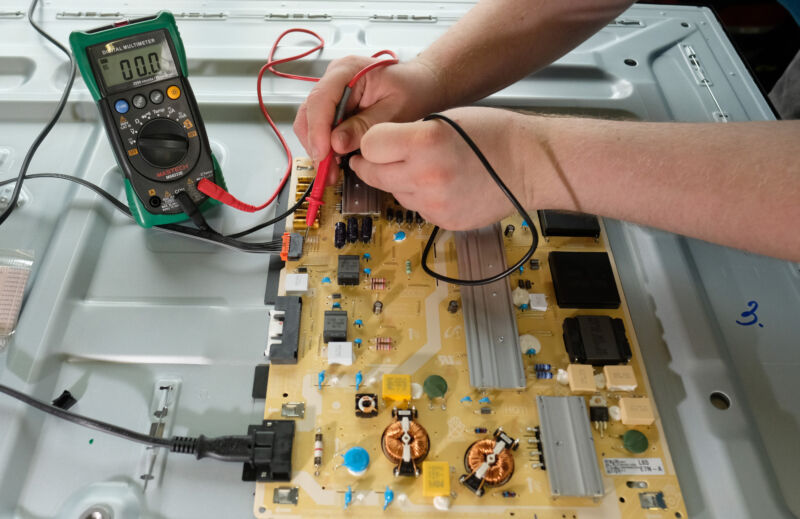 It doesn't cover video game consoles, medical gear, farm or construction equipment, digital security tools, or cars. But in demanding that manuals, tools, and parts be made available for most electronics and appliances, Minnesota's recently passed right-to-repair bill covers the most ground of any US state yet.
The Digital Right to Repair Bill, passed as part of an omnibus legislation and signed by Gov. Tim Walz on Wednesday, "fills in many of the loopholes that watered down the New York Right to Repair legislation," said Nathan Proctor, senior director for the Public Interest Research Group's right-to-repair campaign, in a post.
New York's bill, beset by lobbyists, was signed in modified form by Gov. Kathy Hochul late last year. It also exempted motor vehicles and medical devices, as well as devices sold before July 1, 2023, and all "business-to-business" and "business-to-government" devices. The modified bill also allowed manufacturers to sell "assemblies" of parts—like a whole motherboard instead of an individual component, or the entire top case Apple typically provides instead of a replacement battery or keyboard—if an improper individual part installation "heightens the risk of injury."
Colorado last month passed a repair bill aimed specifically at tractors and other agricultural machinery, set to take effect next year.
Minnesota's bill, by comparison, covers most electronic products sold on or after July 1, 2021, and doesn't allow for as much manufacturer discretion. Companies that sell in Minnesota but don't offer customers or independent repair shops the materials needed to fix devices with "fair and reasonable" terms and within 60 days can be found in violation of the state's Deceptive Trade Practices law.
But companies do not have to sell parts or tools if they're no longer made or the devices are no longer actively sold. Kyle Wiens, CEO of repair vendor and advocate iFixit, and Gay Gordon-Byrne, director of Repair.org, expressed disappointment with this carve-out. "When quality technicians have the documentation, they can typically keep fixing the product for a very long time, even without manufacturer help," Gordon-Byrne said in a statement.
Notably, enterprise computing devices are covered under Minnesota's legislation. But the bill allows for exemptions in "information technology equipment that is intended for use in critical infrastructure" as defined in US Code. Also exempted are repair tools that "could reasonably be used to compromise cybersecurity or cybersecurity equipment." While seemingly narrow, it remains to be seen how far manufacturers can stretch "critical" or "cybersecurity" in refusing to provide repair tools.
iFixit's Wiens points out that, given how manufacturers must now provide free documentation for Minnesotans who want to repair their goods, most companies will post them online. Once online, they're liable to spread everywhere.
"With online documentation, people everywhere in the world—not just in Minnesota—will benefit from this," Wiens said. "Manufacturers, get ready. Everyone else, get fixing."
Repair.org shows 25 other states with active repair bills in 2023. At a federal level, President Biden has pushed federal agencies, including the Department of Agriculture and Federal Trade Commission, to look into undoing typical barriers to repair.
Disclosure: The author has previously worked for iFixit, a company active in right-to-repair advocacy. He holds no financial stake in the company.