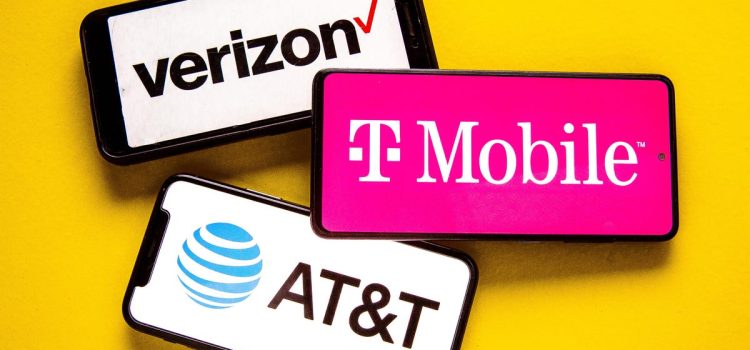 This is a bit more complicated. Verizon used to be our pick with its Play More plan that bundled in the Disney Bundle (ad-free...
This is a bit more complicated. Verizon used to be our pick with its Play More plan that bundled in the Disney Bundle (ad-free Disney Plus, ESPN Plus and Hulu with ads) and services like Google Play Pass or Apple Arcade into the plan's sticker price. 
Now the carrier has updated its wireless plans to remove perks like the Disney Bundle or Apple Arcade and Google Play Pass from being automatically included with its service. Even with its new plans it still is our pick for best perks, but this will require a bit more explanation. 
Instead of automatically putting services in, it now offers a variety of perks at $10 per month per perk, allowing users to pick and choose what they want. It also now allows its lower-cost plan, known as Unlimited Welcome, to participate. 
Unlimited Welcome runs $60 per month for one line or $100 per month for four lines. You get unlimited talk, text and data but you don't get access to Verizon's fastest 5G networks (what it calls "5G Ultra Wideband") or hotspot data. For that, you will need to step up to its Unlimited Plus plan ($65 for one line, $120 for four lines). 
Both the Welcome and Plus plans include the ability to add perks at that $10 per month rate. This includes the Disney Bundle (normally $15 per month), Apple One individual (normally around $20 per month), Apple Music Family (which can be shared with five people and normally runs $17 per month) and Walmart Plus (normally $13 per month but also includes Paramount Plus Essential). 
There are also other perks including an additional 100GB of hotspot data (normally $45 per month), 2TB of Verizon's cloud storage (normally $15 per month), three days of international data (what the carrier calls TravelPass, normally $10 per day). 
All perks can be turned on or off at will, and you could forgo them entirely. You can even go with multiple perks on a single line if you wanted. 
Whether this makes sense for your situation, however, may require some time with a spreadsheet going through what services work for you and what you're willing to pay for them. The savings could add up if you're paying for some of these services directly, but it also could be more expensive than your existing plan.
It is also worth mentioning that Verizon allows you to "mix and match" lines, so if not everyone needs the faster 5G connectivity they could be on Unlimited Welcome while the one who does can go on Unlimited Plus. 
AT&T allows something similar with its unlimited plans, but at the moment no longer offers any streaming perks. To get T-Mobile's perks everyone has to be on the same plan. 
But if you wanted a cheaper way to save on one or two services like the Disney Bundle, you could have four lines for $120 per month, add the Disney perk for $10 and be paying $130 per month for the whole package. 
Oh, and you can also combine these plans with Verizon's other discounts for teachers, nurses, military and first responders to save a bit more.