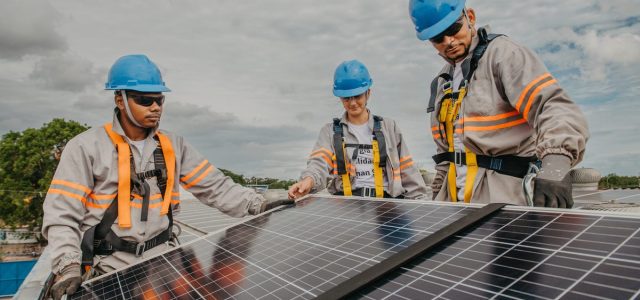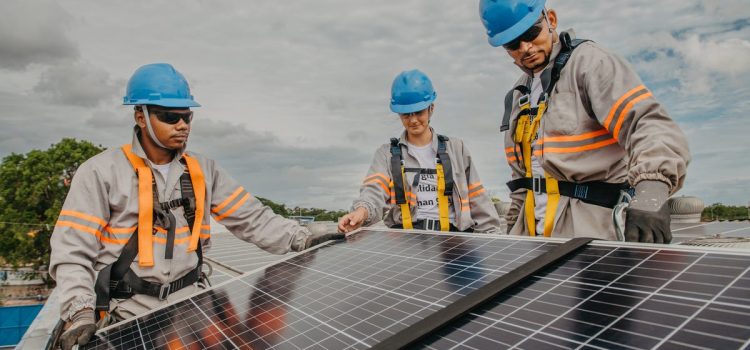 The use of subcontractors is common in many businesses. When it comes to a solar installation, however, consumers should know about the potential dangers...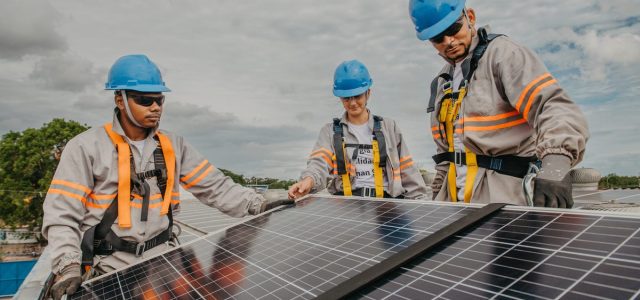 The use of subcontractors is common in many businesses. When it comes to a solar installation, however, consumers should know about the potential dangers of solar companies that outsource their work.
A solar subcontractor is a third party that is hired and contracted to install solar panels on behalf of a solar company and an in-house solar installer does the work themselves with their own hired employees, said Zayn Kalyan, CEO of Infinity Stone Ventures, a company that invests in a solar energy efficiency solution. 
One example where this business model went wrong, reported by KOAA in 2021, is when Jeff Lamborn of Colorado purchased solar panels from one solar company that subcontracted an installer — and two years had gone by with the project left unfinished.
---
Can solar panels save you money?
Interested in understanding the impact solar can have on your home? Enter some basic information below, and we'll instantly provide a free estimate of your energy savings.
---
The case caused several years of headaches for people who simply wanted to reduce or eliminate their electricity bills through solar.
This Colorado case may be on the extreme end, but it illustrates a lesson for homeowners interested in adding a solar system to their home: it's probably for the best to work directly with an in-house installer. 
That said, many solar companies utilize subcontractors to expand their footprint across the US without issues. And as long as the company is reputable and guarantees its work, they are still worth considering.
Solar subcontractor vs in-house solar installer: What's the difference?
An in-house installer would handle every step of the solar install process: sales, marketing, installation, customer service and dealing with any issues that arise post-install. 
A company that utilizes subcontractors would typically handle only sales and marketing, then outsource the installation work to subcontractors. 
Momentum Solar and Blue Raven Solar, for example, are two solar companies reviewed by CNET that use in-house installers as part of their business model. Momentum was also named one of CNET's top five solar companies of 2023. 
SunPower, one of the largest solar companies — and also a top five solar company by CNET — on the other hand, uses a mix of in-house installers and subcontractors. 
Why do some solar installers use subcontractors?
Installers typically leverage subcontractors to help spread their geographic coverage area. For example, a New York-based installer that wants to sell solar installations in New Jersey may utilize a sub-contractor model. Instead of expanding its business to that state and hiring local employees, it would look for New Jersey-based subcontractors to partner with.
"It's more efficient and it makes a lot more sense as a company to use subcontractors from a geographic standpoint," Kalyan said. "It keeps an installer's business model lean, so it doesn't necessarily have to carry a lot of staff."
The risks of using a solar company that uses subcontracted installers
Aside from the extreme situation described above, which may have been more caused by a solar installer with bad business practices, Kalyan said there aren't really any inherent risks, dangers or benefits of using a solar company that employs subcontractors.
"Not all subcontractors are created equal, but in most cases, so long as you're working with a trustworthy solar vendor, they've likely vetted and done due diligence on their subcontractor partner," Kalyan said. "If they have, consumers don't have to be really concerned."
Essentially, you'll want to do the same due diligence on any company you do business with, whether they employ subcontractors or not. If an installer does use subcontractors, it's worth asking who they are, if they've been vetted and whether they've done solar installations before.
For more on solar scams, see CNET's Solar Panel Scams: 7 Red Flags to Avoid.
How to find the best solar company
If you're ready to go solar, the first step you should take is to look at what installers work in your area. A good place to start is your local solar association, for example the New York Solar Energy Industries Association, which offers a list of member installers and providers. Next, solicit multiple quotes so you can get a sense of pricing and how much of your energy needs could be met. 
Be sure to check out any customer reviews for the companies and research or inquire whether the installer uses subcontractors. If they do, check for any reviews for the subcontractor. Within the quotes, read any fine print, check the warranties (15 to 25 years is standard) and look at the equipment (panels, inverters and battery if you opt for one) offered. 
If you want a second pair of eyes, the nonprofit Solar United Neighbors offers a free help desk where a member of the group will look over your quotes and flag any potential issues.
You can also check out CNET's list of best solar companies of 2023. CNET did the legwork for you by rating and scoring solar companies using these three criteria: equipment, warranties and service. 
FAQs
Is using an in-house solar installer better than a subcontractor?
It's not necessarily better or worse to use a solar installer that uses subcontractors, so long as the company has properly vetted the installer and it guarantees the work conducted on its behalf. With that said, it is simpler to opt for an in-house installer in case any complications arise. That way, you only have to deal with the installer rather than multiple parties.