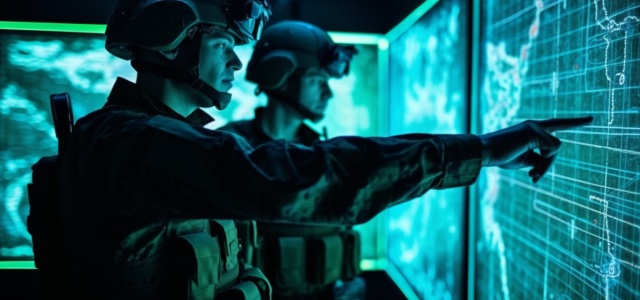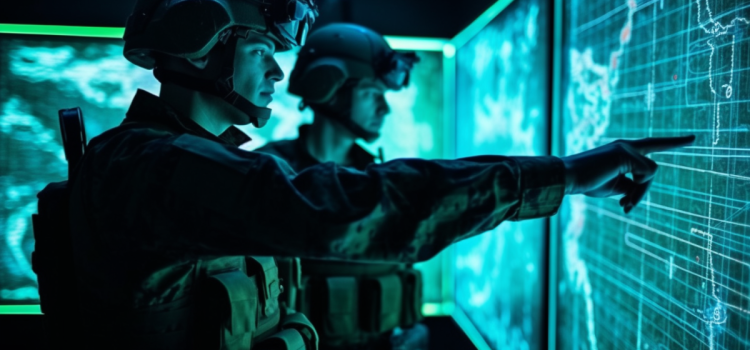 Join top executives in San Francisco on July 11-12, to hear how leaders are integrating and optimizing AI investments for success. Learn More As...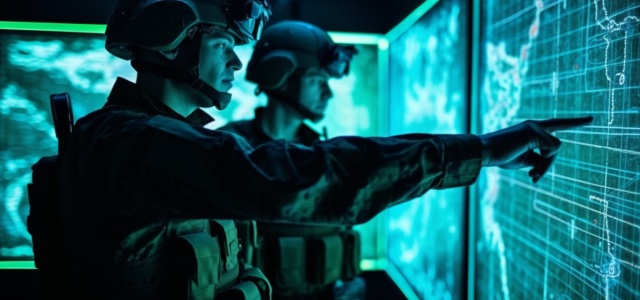 Join top executives in San Francisco on July 11-12, to hear how leaders are integrating and optimizing AI investments for success. Learn More
---
As the wave of AI capital investment continues to surge, government contractors — including those who service military agencies — are not being left out.
Case in point: Primer, an eight-year-old commercial and government-focused startup that lists among its customers the U.S. Air Force, Army, and U.S. Special Operations Command (USSOCOM, the agency in charge of overseeing all the special forces across various military branches), and Fortune 500 companies, today announced a new Series D funding round totaling $69 million.
The round was led by New York City-based venture capital firm Addition with participation from the U.S. Innovative Technology Fund ("USIT"), a Pittsburgh-headquartered investment firm headed by longtime tech investor and former Legendary Pictures founder Thomas Tull.
New leadership with military ties
Primer further announced a new CEO: Sean Moriarty, most recently the lead independent director at Eventbrite and a 25-year-veteran of B2B and B2C technology companies including Leaf Group, Ticketmaster and Metacloud, who has strong military connections. Moriarty is an ambassador to the Special Operations Warrior Foundation and formerly served as the co-chairperson of the Pat Tillman Foundation.
Event
Transform 2023
Join us in San Francisco on July 11-12, where top executives will share how they have integrated and optimized AI investments for success and avoided common pitfalls.
"Primer's AI platform and products deliver necessary tools to those who support and defend our democracy and this round of funding will help us deliver more, faster," Moriarty said. "We're committed to providing trusted, reliable AI solutions to achieve the most critical of missions."
Investors applauded Moriarty's appointment.
"This new round of funding and the company's new leadership strengthen Primer's industry-leading position and its ability to deliver advanced AI applications for government and commercial customers," said Lee Fixel of Addition. "Sean's experience building strong teams and success bringing disruptive technologies to market make him the right leader to drive Primer's continued growth and innovation."
Automated situational analysis for the battlefield…and the boardroom
While activists, lawmakers and members of the public have for years expressed persistent concerns with the growing use of autonomous systems in defense and warfare — especially with regards to drone strikes — the U.S. military has continued marching forward in its embrace of new automated technologies and systems.
Primer is among those offering such technology — albeit focused on software for intelligence gathering and analysis through natural language processing (NLP) transformers (similar to the ones powering popular consumer-facing services like OpenAI's ChatGPT).
Primer's founder and outgoing CEO Sean Gourley testified at the U.S. Chamber of Commerce last year, stating: "While there is a huge amount of discussion about the impact of AI on our society, the biggest impact that AI will have in the next decade will be in warfare, where advanced AI will fundamentally change the way wars are fought. The impact of AI on warfare will be akin to that of nuclear weapons, where AI is a technology so powerful that the country that wields it will quickly defeat any opponent who does not."
Real-time threat detection
The company describes its product Primer Command as a "real-time threat detection" platform containing a dashboard that includes more than "60,000 news and social media sources in 100 languages." It provides "AI-generated situation reports that generate summaries of emerging events in seconds" — although this feature is in beta, according to Primer's document.
The company's PDF overview of Primer Command includes screenshots with maps of Ukraine and the "Russia-Ukraine War" as a "breaking events" topic.
In April, Primer also launched its new Primer Delta Platform, a natural language document sorting and analysis tool that can sort through millions of documents in seconds. Primer Delta can "reliably extract entities, locations and topics of interest, surface hard to find insights, and generate comprehensive summaries," and it can be deployed on local machines or on the cloud.
A lighter version of Primer Delta is available on the AWS Marketplace for commercial clients with a smaller trove of documents, from 100 to 1000 files, that they can use to "explore your unstructured text data within the comfort and security of your environment without needing to enter into a contract."
Primer's new Series D and new CEO come as competition in the AI-for-government space continues to heat up, with Microsoft just days ago announcing its new Azure OpenAI Service for government.
VentureBeat's mission is to be a digital town square for technical decision-makers to gain knowledge about transformative enterprise technology and transact. Discover our Briefings.