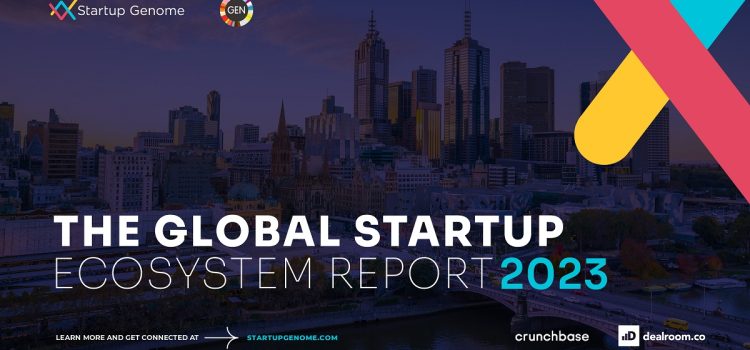 Missed the GamesBeat Summit excitement? Don't worry! Tune in now to catch all of the live and virtual sessions here. As venture capital investments...
Missed the GamesBeat Summit excitement? Don't worry! Tune in now to catch all of the live and virtual sessions here.
---
As venture capital investments fell during the economic downturn, the number of tech unicorns fell 40% in 2022, according to the Global Startup Ecosystem report.
Last year, we saw a slowdown in the number of unicorns, with a global decline of 40% from 2021's 595 to 359. However, seven ecosystems still produced their first tech unicorn in 2022, according to the report by Startup Genome and the Global Entrepreneurship Network (GEN).
The report said that a recession is a good time to invest in startups — high interest rates can benefit startups, concentrating capital and talent into ventures that create value. Startups funded during the Great Recession had slightly higher exit multiples over total money invested than those funded during economic expansions.
"Despite current economic challenges, we are confident that, equipped with the right knowledge, entrepreneurs, policymakers, and community leaders everywhere can leverage opportunities to come together and show how innovative technologies can not only continue to drive growth and job creation but simultaneously help save the planet and ensure a better future for everyone," said JF Gauthier, CEO of Startup Genome, in a statement. "This essential mission cannot be put on hold while we wait out rocky economic times."
Event
Transform 2023
Join us in San Francisco on July 11-12, where top executives will share how they have integrated and optimized AI investments for success and avoided common pitfalls.
VC weakening
VC funding globally began its downward trend in the first quarter of 2022, dropping 13% from Q4 2021. Overall, 2022 declined by 35% from 2021, the report said.
Although fewer startups were funded in 2022 globally, they received larger sums: there was an 18% decline in the number of deals, but a 17% decline in deal amount, meaning that the average deal size grew 2%.
The biggest tech exit of the year was Miami-based MSP Recovery's $32.6 billion initial public offering (IPO), which pales in comparison to 2021's biggest exit, Beijing-based Kuaishou's $150 billion IPO, which was nearly five times larger.
Reflecting AI's increasing use and intersection with other sub-sectors, AI and Big Data was the sub-sector with the highest count of total VC deals in 2022, making up 28% of the global share. It also has the highest growth in number of exits, at 74%, from 2017–2018 to 2021–2022.
As Deep Tech innovations become more integrated into the startup world, its exit amount grew by 326% from 2017–2018 to 2021–2022, faster than non-Deep Tech technologies, which grew 225%.
Regional VC investments
Overall VC funding in Asia dropped by 31% from 2021, from $102 billion to $70 billion. However, Asia was the least impacted global region in terms of early-stage funding amount, dropping just a single percentage point from 2021 to 2022.
In 2022, the amount of early-stage funding in Europe was down 15% from 2021, but the average early-stage deal amount grew by 7% due to a significant reduction in the number of early-stage deals, just 75% of 2021's number.
Latin America declined 72% in Series B+ funding amount from 2021 to 2022, while deal count declined 54%. From 2018–2022, Latin America experienced a 65% increase in Series B+ deal count and a 143% increase in Series B+ amount.
In 2022, the Middel East and North Africa (MENA) experienced a decline of 19% in Series B+ deal amount and 14% in total VC funding. Over 2018–2022, MENA saw a 96% rise in early-stage funding amount, a 28% growth in Series B+ deal count, and a 113% increase in Series B+ deal amount.
In 2022, Oceania experienced a 31% year-on-year decline in Series B+ deal amount, a 10% decline in the number of Series B+ deals, and a 13.6% decline in early-stage funding amount. However, Oceania experienced a 60.7% increase in early-stage funding amount over 2018–2022, the highest of any global region for this period.
In sub-Saharan Africa, early-stage funding declined 5.9% and early-stage funding amount by 6.7% from 2021 to 2022. Looking at 2018–2022, early stage funding to the region was up 227% and early stage deal count grew 43.8%.
North America's early-stage funding dropped 26%, and Series A deal count fell 25%, from 2021 to 2022. Regardless, North America is still the world's leading startup nation, making up 50% of the top 30, plus runners-up ranking.
The top three ecosystems have maintained their ranking positions from 2020, with Silicon Valley at the top, followed by New York City and London tied at No. 2. Silicon Valley continues to dominate despite having a reduced market share, with Series A deal amount contracting by 75% and Series B+ by 73% from 2021 to 2022.
China's dominance declined, while India continued to grow: eight Chinese ecosystems fell n in the rankings from last year, including the leading hubs of Beijing, Shanghai, and Shenzhen, while seven Indian ecosystems moved up, including Delhi and Bengaluru-Karnataka, in the top 30, with Mumbai tied at 31.
Boston and Beijing both slipped out of the top five to No. 6 and No. 7, respectively, both losing two positions. This has paved the way for Los Angeles to rise to No. 4 and Tel Aviv to No. 5, both gaining two spots.
Singapore entered the top 10 for the first time, moving up 10 places to No. 8 from No. 18 in the GSER 2022, the biggest improvement in the rankings. Melbourne moved up an impressive six places from last year, to reach No. 33. The Australian ecosystem grew 43% in Ecosystem Value from the GSER 2022.
The top 100 Emerging Ecosystems are collectively worth over $1.5 trillion in Ecosystem Value, a 50% increase from the GSER 2022.
Istanbul took the #1 spot in the new Strong Starters ranking, which identifies the top 25 Emerging Ecosystems where early-stage funding activity is most robust.
"Given that over half the companies on the 2009 Fortune 500 list launched during a recession or bear market, we know that lean economic times can produce high-performing startups," said Jonathan Ortmans, president of the Global Entrepreneurship Network, in a statement. "Despite recent downturns in investment, this report foreshadows where we might see the world's most disruptive and solution-driven companies emerge in the years to come — and provides unparalleled insights that policymakers and community leaders need to build resilient startup ecosystems."
GamesBeat's creed when covering the game industry is "where passion meets business." What does this mean? We want to tell you how the news matters to you — not just as a decision-maker at a game studio, but also as a fan of games. Whether you read our articles, listen to our podcasts, or watch our videos, GamesBeat will help you learn about the industry and enjoy engaging with it. Discover our Briefings.