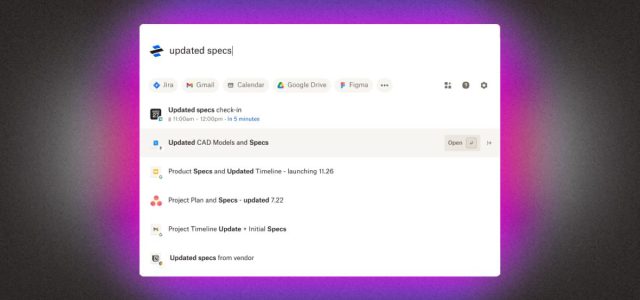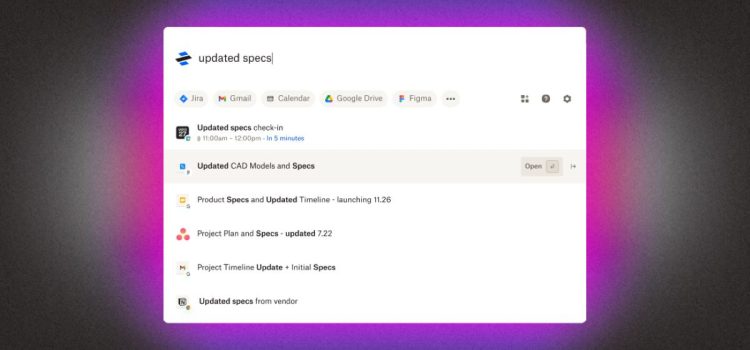 Join top executives in San Francisco on July 11-12, to hear how leaders are integrating and optimizing AI investments for success. Learn More Cloud...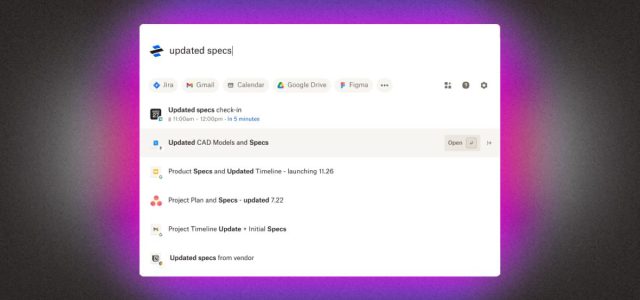 Join top executives in San Francisco on July 11-12, to hear how leaders are integrating and optimizing AI investments for success. Learn More
---
Cloud storage provider Dropbox today unveiled a suite of AI-powered products designed to ease knowledge work. The company's latest offerings, Dropbox Dash and Dropbox AI, aim to boost productivity and streamline workflows, delivering users a more personalized work experience.
According to the company, these products are just the beginning of a series of personalized AI experiences Dropbox plans to release. The goal is to provide customers with ways to discover, organize and manage their work on the Dropbox platform.
>>Don't miss our special issue: Building the foundation for customer data quality.<<
"The cloud world was missing an organizational layer across everything, and we believe Dropbox is suited to be that self-organizing digital container," Sateesh Srinivasan, VP and GM at Dropbox, told VentureBeat. "We've been investing in AI and ML to improve our products for a long time, and our new offerings will bring personalized AI/ML experiences to improve our customers' working lives and help them get more out of their content in Dropbox."
Event
Transform 2023
Join us in San Francisco on July 11-12, where top executives will share how they have integrated and optimized AI investments for success and avoided common pitfalls.
The company's latest AI-powered universal search tool, Dash, empowers users to swiftly locate information across all their tools, content and apps using a single search bar. 
With integration capabilities for major platforms like Google Workspace, Microsoft Outlook, Salesforce and Notion, Dash provides a personalized experience by organizing all content in a single platform. A key feature is Universal Search, enabling users to search all apps and tabs in one place.
Additionally, Dropbox AI grants quick access to the information within file previews. It can generate concise summaries from documents and video previews. Moreover, the Ask Questions feature allows users to extract information from lengthy Dropbox documents and videos by simply posing questions.
While Dropbox AI is initially available for documents and video previews, the company plans to expand its capabilities to include folders and entire Dropbox accounts in the near future.
Similar to Dropbox's AI announcement, cloud-based content management company Box also recently introduced Box AI, a feature that allows users to perform generic searches for specific keywords within documents and ask questions about the content. 
These developments highlight the industry's current collective efforts to improve search capabilities and enable more meaningful interactions with document-based insights.
Content organization and retrieval via generative AI 
Dropbox's Srinivasan said that because organizational work processes have changed in recent years, the company is now providing products that address the challenges customers face in today's modern work environment.
He emphasized that Dropbox Dash and Dropbox AI represent the initial wave of AI-powered offerings designed to tackle this challenge.
"We want to alleviate that feeling of overwhelm and digital decision fatigue that comes from managing a growing number of content and cloud tools and apps," Srinivasan told VentureBeat. "We're applying AI that's more personalized to our customers, so they can quickly find what they need, gain insights on their content, or ask questions about their content or their company's information."
Because users today must manage vast amounts of content spread across various apps, files and URLs, they have expressed a need for more adaptability in how they organize and locate their cloud content.
Dash makes connections with popular tools and apps to address this demand, enabling users to easily find and access their content, regardless of its location or format. Using machine learning, the tool identifies, organizes and presents relevant content crucial to a customer's work, such as unfinished documents or materials related to upcoming meetings.
>>Follow VentureBeat's ongoing generative AI coverage<<
Dash continually learns, evolves and improves as a customer uses it for content search and organization. The company intends to expand Dash's integrations further.
A new feature called Stacks offers intelligent collections for saving, organizing and retrieving URLs, providing a convenient organizational layer for cloud content. The Start Page serves as a central dashboard, granting users easy access to Dash universal search, Stacks, and shortcuts to recent work, along with the ability to initiate meetings.
Likewise, Dropbox's AI will allow customers to summarize large documents or videos, like contracts and meeting recordings, into an explanation in the Previews view on the web by clicking the "Ask" button. It also helps customers get the information they need from their content without manually searching through large files.
"We're expanding this functionality to Dropbox folders and, ultimately, a customer's entire Dropbox account in the coming months," said Srinivasan. "We want to advance the AI ecosystem and support the next generation of startups who are taking the lead in shaping the modern work experience through the power of AI."
What's next for Dropbox? 
The company emphasized that security and privacy remain integral to Dropbox, and it will continue to prioritize these in the era of AI. Srinivasan also pointed out Dropbox's acknowledgement of the importance of responsible development of AI products, and its plan to publish AI principles to guide users as part of this commitment.
He said that customers are seeking a personalized AI experience, and the company is working to enhance the existing user experience and introduce greater intelligence to their content and workflows.
"We've believed for many years in the potential for AI to completely transform knowledge work," said Srinivasan. "In just the last few months, recent advancements in AI and ML have opened up a new world of possibilities that we think will help us accelerate our roadmap and, ultimately, our mission to design a more enlightened way of working."
VentureBeat's mission is to be a digital town square for technical decision-makers to gain knowledge about transformative enterprise technology and transact. Discover our Briefings.