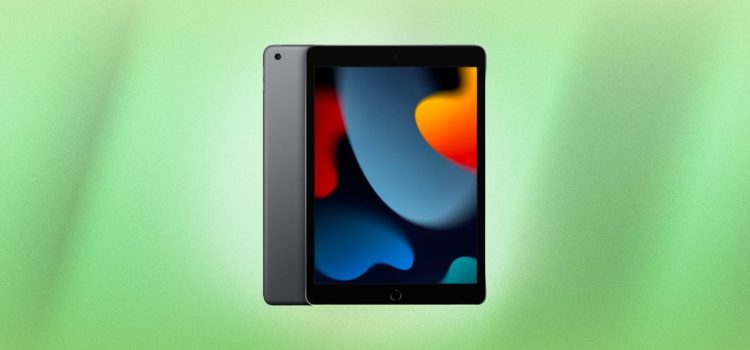 $150 at Amazon Amazon Fire HD 10 Best if you don't mind sideloading apps Collecting and reading physical comic books can be a fun...
Collecting and reading physical comic books can be a fun hobby, but those comics take up a lot of space if you've been collecting for years. Physical comics can also be difficult to find, especially if you're looking for older issues or you don't live near a local comic shop. 
Luckily, many of the major comics publishers have digitized their comics and developed their own subscription services and apps. That means you can access some of the most popular and influential comics throughout the years, like The Dark Knight Returns on DC Universe Infinite and House of M on Marvel Unlimited.
You can download many of these apps to your smartphone, but its smaller screen might make reading panels uncomfortable or difficult. Tablet screens are larger and allow you to view whole comic pages at once, and they make it easier to view splash pages — a comic page or two that's mostly one image.
Here are the best ways you can read digital comics.
Best tablets for digital comics
These are the best tablets you can use to access and read your favorite digital comics.
Despite this iPad being a few years old, CNET'S Scott Stein said it's still good enough to do most things you'd want to do on a tablet. That includes reading your favorite comics. The screen is 10.2 inches and the starting price ($280) is low compared with most tablets, which means you can buy more graphic novels and single issue comics — or prosthetics for your Hellboy cosplay.
If you want a tablet that can handle demanding tasks during your day and that lets you unwind with some comics at night, the Samsung Galaxy Tab S8 Plus is for you. CNET's Joshua Goldman said this tablet could almost replace your laptop, and it has a 12.4-inch screen, so you can see all the cameos and details when the X-Men host the annual Hellfire Gala.
Apple's iPad Mini is the smallest tablet on this list, with a screen size of 8.3 inches and a weight of just over half a pound. But like Ant-Man, that smaller size packs a surprisingly powerful punch. Stein found that the Mini is powerful enough that you won't crash the system with current apps. However, the $500 price tag might be more than some people want to pay for portability. 
Amazon's Fire HD 10 is the cheapest device on this list ($150), making it a great option for people who want a tablet but don't want to spend a lot of money. You can easily access comics and manga on this tablet through Amazon's Comixology app, but you'll have to sideload other comic apps. Don't worry — that's easier than it sounds. I'm not Ultron, and it took me only about 15 minutes to get Marvel Unlimited working on my Fire HD 10. Once you get your app loaded, you're set to read whatever comics that app offers. 
Best subscriptions and apps for digital comics
Here are the best subscriptions and apps to access your digital comics.
Marvel Unlimited
According to Google Trends, more people have searched for Marvel Comics than other major comics publishers over the past 20 years. The Marvel Cinematic Universe probably factors into these searches, but the first MCU film — Iron Man — was released in 2008 and Marvel Comics was beating other publishers before the film's release. If you're into Spider-Man, X-Men, Captains America or Marvel, Thor or the Avengers, you'll find them in Marvel Unlimited. 
Marvel Unlimited subscriptions start at $10 for a monthly subscription and $69 for an annual subscription, and the service gives you access to old and new comics featuring beloved characters like Spider-Man, Iron Man and Captain America. The app has over 30,000 Marvel comics available, and it adds new comics weekly.
You can download the Marvel Unlimited app from Apple's App Store or the Google Play store.
DC Universe Infinite
According to Google Trends, DC Comics might be the second most popular comics publisher, but then, it has Batman. Based on Google Trends data, the Dark Knight is the most popular superhero over the past 20 years compared with other well-known characters like Spider-Man, Superman, Captain America and Iron Man. DC Universe Infinite gives you access to comics starring the DC Trinity of Batman, Superman and Wonder Woman, as well as teams like the Justice League, Teen Titans and Suicide Squad. 
A DC Universe Infinite subscription starts at $8 for a monthly subscription or $75 for an annual subscription and gives you access to the full runs of archetypal comics like Action Comics and Detective Comics. You also have access to over 32,000 other comics, including influential works like Watchmen and The Sandman, and new comics are added every week. 
You can download the DC Universe Infinite app from the App Store and Google Play.
Comixology
The Comixology app is a digital comics storefront owned by Amazon, and it has over 230,000 comics, manga and graphic novels. While you can purchase comics from either Marvel or DC through the app, you can also purchase popular nonsuperhero comics, like Saga and The Walking Dead.
Comixology also has a subscription service, called Comixology Unlimited, which you can subscribe to for $6 a month. With a subscription you can access over 45,000 comics and manga, including collected volumes of The Walking Dead and Attack on Titan, and a library of Comixology Originals from creators like Scott Snyder. You also get discounts on some digital single issue comics. 
You can download the Comixology app from the App Store and Google Play.
Libby
Libby is an app that connects you to your local public library's ebook collection, including any digital comics your library offers. However, that also means you're limited to only the digital comics your library offers. So you might not have access to older or newer comics, or comics that aren't as popular or mainstream. 
Libby's biggest strength is its cost: free. All you need is a library card, a tablet to read on and a love for comics. That means you can save your money for tickets to Comic Con.
You can download Libby from the App Store or Google Play.
For more, check out the best tablets of 2023 and the best Android tablets and iPads of 2023.
Watch this: E Ink Tablets: Everything You Need to Know