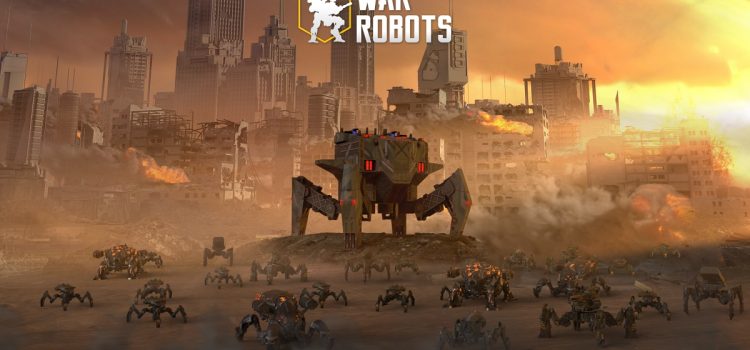 We're thrilled to announce the return of GamesBeat Summit Next, hosted in San Francisco this October, where we will explore the theme of "Playing...
We're thrilled to announce the return of GamesBeat Summit Next, hosted in San Francisco this October, where we will explore the theme of "Playing the Edge." Apply to speak here and learn more about sponsorship opportunities here. 
---
My.Games announced that its War Robots mobile shooter has surpassed 250 million registered players
across all platforms.
Built by its in-house game studio Pixonic, War Robots is currently available on the App Store, Google Play, and Steam, My.Games said.
War Robots celebrated its ninth anniversary in April 2023, and it has generated more than $750 million in
lifetime gross revenue, and continues to be one of the world's biggest tactical shooters on the App Store and Google Play.
The past year has seen more than 30 million new players join across all platforms, marking a 40% increase year-on-year. 2022 was also the most successful year for War Robots in Google Play, with almost a 50% increase in installs compared to 2021.
War Robots is played in every country, with the United States representing the highest number of installs. The game is also growing in India and Mexico, which doubled their revenue share year-on-year. Mexico now accounts for almost 7.5% of all Android-derived revenue, making it War Robots' second-largest market on this platform. Both India and Mexico also rank in the top-5 for lifetime installs on Google Play.
To achieve and sustain these numbers, the War Robots team always strives to keep things fresh by experimenting with new updates and gameplay features. War Robots receives nine updates every year, packed with new features and content. In 2020, the game received a full graphic remaster and was featured in an Apple Event. In 2022, a leaderboards feature was introduced, and in 2023, the devs added a PvE mode — something that's rarely seen among PvP mobile games.
"One of the key factors in the steady and continuous growth of any game is the team's ability to
experiment," said Boris Burangulov, executive producer of War Robots, in a statement. "
War Robots has built an active community of millions of players, with over six million of these having been with the game for more than 2.5 years. Over 2.5 billion matches have now been played throughout the game's history.
War Robots is a third-person mobile shooter first released in 2014. In November 2022, My.Games launched War Robots: Frontiers built on Unreal Engine 5.
GamesBeat's creed when covering the game industry is "where passion meets business." What does this mean? We want to tell you how the news matters to you — not just as a decision-maker at a game studio, but also as a fan of games. Whether you read our articles, listen to our podcasts, or watch our videos, GamesBeat will help you learn about the industry and enjoy engaging with it. Discover our Briefings.