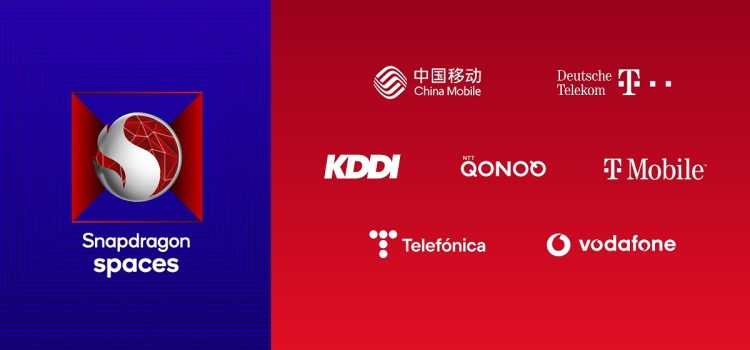 Check out all the on-demand sessions from the Intelligent Security Summit here. Qualcomm said it has lined up seven global telecommunications operators to leverage...
Check out all the on-demand sessions from the Intelligent Security Summit here.
---
Qualcomm said it has lined up seven global telecommunications operators to leverage XR (extended reality) devices using Snapdragon spaces.
The operators include CMCC, Deutsche Telekom, KDDI Corporation, NTT QONOQ, T-Mobile, Telefonica, and Vodafone. All are working with Qualcomm on new XR devices, experiences, and developer initiatives with Snapdragon Spaces. The companies made the announcement at Mobile World Conference in Barcelona.
At MWC, KDDI and Qualcomm announced a multi-year collaboration, focused on the expansion of XR use cases and creation of a developer program in Japan. XR devices included augmented reality, virtual reality, and mixed reality.
Equipment makers leveraging Snapdragon XR technology are designing a new wave of devices for operators and beyond. They include Xiaomi Wireless AR Glass Discovery Edition, and OPPO's new mixed reality device and OnePlus 11 5G smartphone, which are both Snapdragon Spaces Ready.
Event
Intelligent Security Summit On-Demand
Learn the critical role of AI & ML in cybersecurity and industry specific case studies. Watch on-demand sessions today.
Operators are leading a variety of investments around XR, and are using the cross-device and open ecosystem Snapdragon Spaces XR Developer Platform as the foundation, Qualcomm said.
Global operators are helping to define Snapdragon Spaces device requirements and compatibility that will give customers more options to wirelessly tether smartphones and glasses, champion these technologies on their networks, and launch regional developer programs that pioneer head-worn augmented reality (AR) experiences.
Expanding the current XR hardware offerings, multiple hardware companies unveiled new devices powered by Snapdragon technologies and developer platforms. Xiaomi revealed its new Wireless AR Glass Discovery Edition powered by the Snapdragon XR2 Platform.
"With a series of Metaverse innovations, China Mobile is fully investing in the Metaverse and XR, implementing our strategy of both excellence in software and in hardware technology," said Cui Fang, general manager for technology at China Mobile Communication Group Device Company, in a statement. "We have a long-standing collaboration with Qualcomm Technologies in XR actively promoting the development of the industry and working together to solve industrial challenges. We look forward to working together in building the developer ecosystem using Snapdragon Spaces to empower the growth of the overall XR industry ecosystem."
OPPO confirmed a new mixed reality (MR) device that is Snapdragon Spaces Ready alongside its OnePlus 11 5G — which is the first Snapdragon 8 Gen 2 device to be approved as Snapdragon Spaces Ready and will enable developers to bring head-worn AR ideas to life.
"NTT QONOQ was founded Oct 2022 to drive XR business development. XR devices will be fundamental to our value proposition, and we are thrilled to be working together with Qualcomm Technologies and Snapdragon Spaces in this new frontier," said Mikio Iwamura, executive vice president at NTT QONOQ in a statement.
Analyst firm CCS Insight revealed its first white paper "The Operator Opportunity: VR, AR and the Metaverse" which features inventive XR insight from Qualcomm Technologies and leading global operators.
"XR, paired with 5G, is poised to unleash a massive wave of new innovative applications for consumers and businesses alike," said John Saw, an executive at T-Mobile, in a statement. "As the lead North America 5G launch partner for Snapdragon Spaces, we are honored to work with Qualcomm Technologies and others to continue fueling the advancement of XR on our industry-leading 5G network."
At MWC, Qualcomm also announced the Snapdragon Digital Chassis connected car technology portfolio with its Snapdragon Auto 5G Modem-RF Gen 2. It also said that six companies are developing smartphones with Qualcomm's Snapdragon Satellite technology.
And it also said it is doing research and development laying the groundwork for 6G technology over the next decade.
GamesBeat's creed when covering the game industry is "where passion meets business." What does this mean? We want to tell you how the news matters to you — not just as a decision-maker at a game studio, but also as a fan of games. Whether you read our articles, listen to our podcasts, or watch our videos, GamesBeat will help you learn about the industry and enjoy engaging with it. Discover our Briefings.