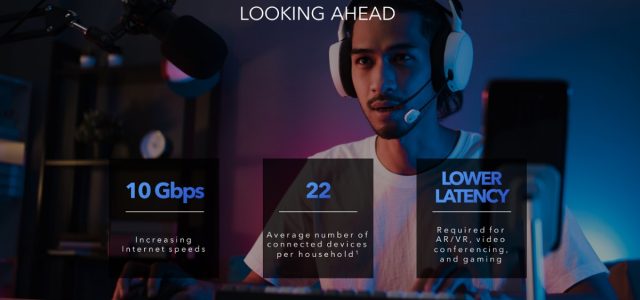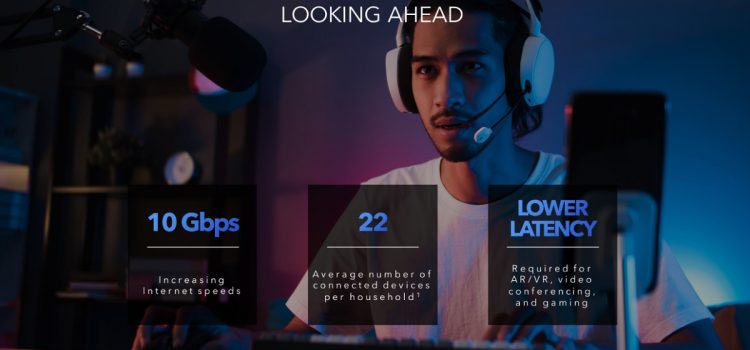 Connect with top gaming leaders in Los Angeles at GamesBeat Summit 2023 this May 22-23. Register here. Netgear launched its first WiFi 7 router...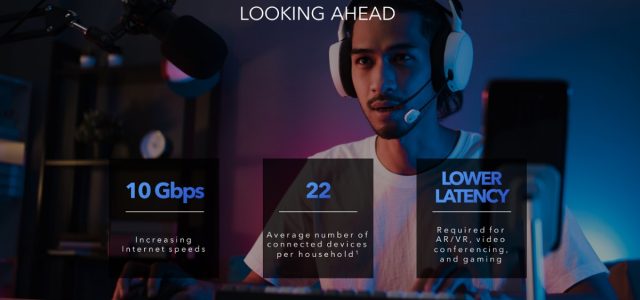 Connect with top gaming leaders in Los Angeles at GamesBeat Summit 2023 this May 22-23. Register here.
---
Netgear launched its first WiFi 7 router with its Nighthawk line and speeds up to 19 gigabits per second (Gbps).
The Nighthawk RS700 Router is the company's spearhead to join the WiFi 7 market. The new tech could double the speed of WiFi over previous generations while adding capacity and lowering latency, or interaction delays, said Sandeep Harpalani, vice president product management at Netgear, in an interview with GamesBeat.
The WiFi requirements of modern, hyper-connected homes continue to push the boundaries of today's WiFi standards. With the rise of faster multi-gig internet speeds now available to more and more households, the growing number of connected devices per family and the ever-increasing growth of bandwidth hungry 4K/8K video streaming, HD Zoom calls, hybrid collaborative graphics-intensive work, highly interactive real-time gaming and AR/VR applications and experiences, WiFi continues to evolve.
While WiFi 6E opened the 6GHz band as a superhighway for the latest, fastest devices, WiFi 7 makes good on that promise by unleashing unprecedented speeds and performance. The tri-band WiFi 7 router enables a dramatic decrease in latency for real-time responsiveness for next-generation AR/VR gaming or smooth UHD Zoom calls and 8K streaming for multiple simultaneous users.
Event
GamesBeat Summit 2023
Join the GamesBeat community in Los Angeles this May 22-23. You'll hear from the brightest minds within the gaming industry to share their updates on the latest developments.
The RS700 also features a 10Gb internet port, to support the fastest internet speeds of today and tomorrow, as well as a 10Gb and four 1Gb LAN ports for fast, flexible wired connections. The router comes with one year of Netgear Armor powered by Bitdefender, providing an automatic shield of security for all connected devices.
The Nighthawk RS700 Router sports a new thin chassis with high-performance antennas providing 360 degrees of coverage optimized to support up to 200 concurrent client devices throughout the home. The 3D antenna design provides the best connection for all varieties of homes from sprawling ranch styles to multi-story brownstones. It can push WiFi signals to the farthest range, up to 3,500 square feet.
"With the launch of our Nighthawk RS700 Router, we're setting the pace for adoption of the next
generation WiFi," said David Henry, president of Connected Home Products and Services at Netgear, in a statement. "The RS700 is purposefully constructed for the highest possible performance. We've deployed our decades of RF expertise to maximize antenna range within a compact design that minimizes interference while fitting flawlessly into any home environment."
The router includes link aggregation for concurrent multi-gig internet and LAN access, which offers a graceful transition for a home network to upgrade to a multi-gig network. A USB hard drive can be connected for network attached storage to facilitate large file backup or sharing as well as high-quality media streaming.
Although powerful on its own with high speeds and broad coverage, RS700 routers can be networked together via Nighthawk Mesh to provide wall-to-wall WiFi speed even in the largest homes. The router also enables four separate networks to maximize performance. In addition to a main and a guest network, users can create a priority network for low-latency applications such as streaming and gaming, ensuring a lag-free experience without interference from slower devices. Smart home devices can be isolated on the IoT network to prevent any possible intrusion from affecting the other networks. These features will be available in future software releases.
The Netgear Nighthawk WiFi 7 Tri-Band Router RS700S will be available in the US starting in Q2 2023, for a retail price of $700.
GamesBeat's creed when covering the game industry is "where passion meets business." What does this mean? We want to tell you how the news matters to you — not just as a decision-maker at a game studio, but also as a fan of games. Whether you read our articles, listen to our podcasts, or watch our videos, GamesBeat will help you learn about the industry and enjoy engaging with it. Discover our Briefings.