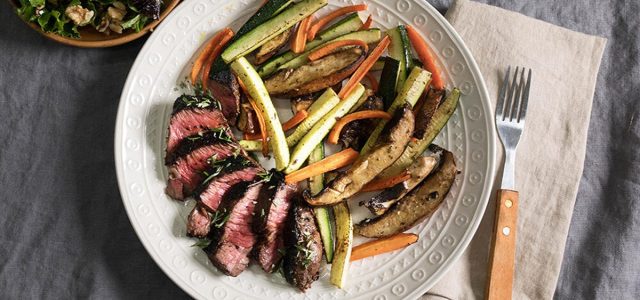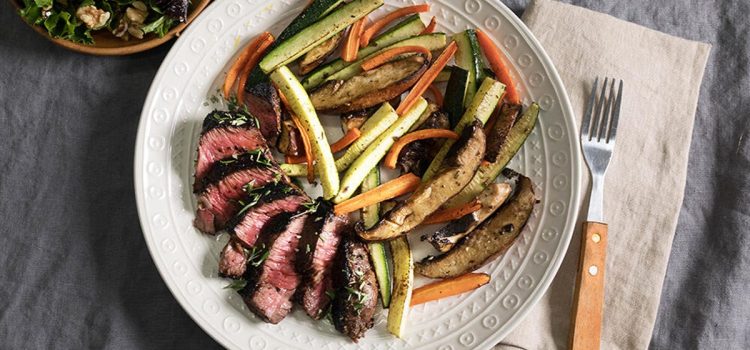 See at Pete's Paleo Pete's Real Food (formerly Pete's Paleo) Best paleo meal delivery (with keto options) Which is the best keto meal delivery...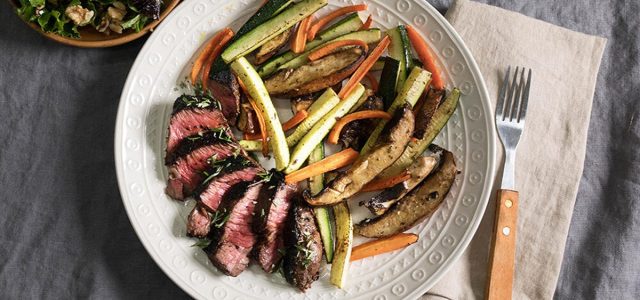 Which is the best keto meal delivery service?
Keto living isn't the easiest. It generally means cutting carbs way down or completely out of your diet, which can be difficult if you're not into cooking all the time. It's definitely a time-saver to have tasty low-carb, keto meal delivery service to send protein-packed meals directly to your door. You don't have to spend as much time planning, grocery shopping, prepping and cooking. Fresh N Lean is the best keto meal delivery service I've tried and it's my pick if you're looking to send the carbs packin' in 2023.
Many health professionals will tell you the best way to lose weight is by eating a balanced diet and exercising regularly, but trimming carbs, particularly empty ones, can help shed unwanted pounds in a shorter period of time. If you're like me, the thought of constantly cooking, especially diet food, can be a turn-off to healthy living as a whole. Meal prep takes extra time, which is something many of us don't have. 
Luckily, keto-friendly meal delivery services are here to help. These services cater to all dietary preferences and will help kickstart your weight loss.
The keto diet plan is as popular as any other known for fast results (and all-you-can-eat bacon), which means you'll have an abundance of low-carb and carb-free options. Subscribing to one of these services can also introduce you to some new recipes. Since most of them can be frozen, they'll work with unpredictable schedules. You'll get fresh or frozen meals sent to your door when there's no time to cook. 
But I mean it when I say that some keto meals you can get in the mail are virtually inedible. So be wary and keep reading.
What is the keto diet?
Keto (short for ketogenic) started as something of a fad diet decades ago, when it was commonly referred to as the Atkins Plan or the South Beach Diet. People are drawn to keto and other low-carb programs for many reasons, such as wanting to limit their total carb count for weight loss or upping their protein intake to help build muscle or for training purposes. And many delivery services now cater to the keto diet. 
In fact some of the most popular meal kit services, including Home Chef and Green Chef, have low-carb meal plans with as many as eight or nine keto menu options to choose from each week. If you don't want to cook at all, there are more meal delivery services that will deliver ready-to-eat keto and paleo meals via weekly subscription or one-time order.
What are the different kinds of keto meal delivery?
Not all low-carb meals are created equal, however, so I've tried a few of the most popular keto plans to separate the delicious meals from the tragic. Whether you're trying to eat keto and organic or you're keen on low-carb versions of comfort food classics made with fresh ingredients, there's a healthy, tailored meal delivery service out there for you. There are also paleo-friendly meal services that can work for the keto diet and keto meal plans with lots of vegetarian options, although this is a trickier needle to thread, since meat is the most obvious source of protein. Having tried all of the keto meal kits on this list — and many more, I might add — I've determined the best keto meal delivery to keep your low-carb lifestyle in good order while allowing you to enjoy more than just grilled chicken and veggies.
And if you're unsure about trying a keto meal kit service or aren't jazzed about committing to a subscription, know that all these companies allow you to pause or cancel your meal plan at any time. Some offer a one-time order to avoid the subscription altogether. Many of these services have enticing trial discounts and new customer sign-up offers too, so there's not much standing between you and some affordable keto options.
I'll continue to update this list periodically as I try new keto-friendly meal delivery services.
Read more: Best Keto Snacks to Buy Online
Best keto meal delivery for 2023
Other keto meal delivery services I tried

Factor: This healthy meal service fared well in a taste test but was similar to Fresh N' Lean in both price point and style. Fresh N' Lean was just, well, better. Factor — sometimes called Factor75 — is priced between $11 and $15 per meal depending on how many meals you choose. Read my full Factor review.
Territory Foods: The portions from this meal delivery service were far too small considering how expensive they are — as much as $15 a meal — but they did taste OK. If you're looking for some serious portion control for weight loss and to cut down on calories, this might be a good option. Otherwise, it doesn't seem worth the money.
FlexPro: These frozen keto meals were some of the worst I tried and I would not recommend the service. 
Read more: The 6 Cheapest Meal Delivery Services