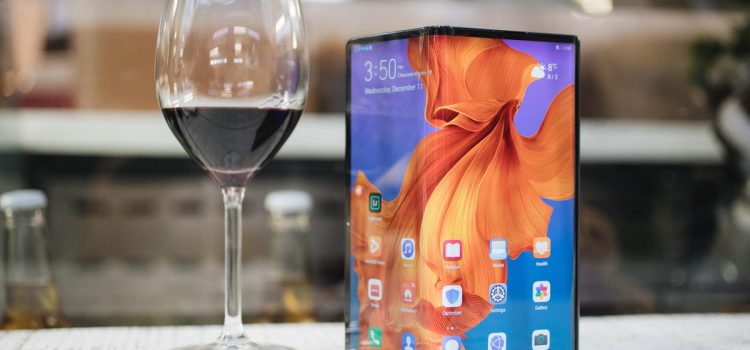 Back in 2021 I wrote that foldable phones were disappointing, providing little to no revolution in how we use our phones on a daily...
Back in 2021 I wrote that foldable phones were disappointing, providing little to no revolution in how we use our phones on a daily basis, beyond the novelty of a screen that bends. They're perfectly fine. But once you get over the initial fun of the fold, they're really just another Android phone. The problem is that with less common sizes and aspect ratios being used on today's foldables, apps and games don't natively run properly. The audience is small, and developers don't have the motivation to put in the time, effort and cost to develop their apps for odd shapes and sizes. 
But Google might change that soon enough, with a rumored foldable Pixel phone that could appear at Google I/O in May. The company is in a unique spot to address software concerns while creating compelling phone hardware that doesn't break the bank. 
To be clear, I do like foldable phones. I particularly like the larger "book fold" models like the Samsung Galaxy Z Fold 4 and Honor Magic Vs, which transform from a regular-sized phone into an almost tablet-sized device, providing more screen space for videos, games and documents. I remember when I got the first-generation Galaxy Fold and felt genuinely excited at seeing the screen bend in the middle. And I remember the various strangers who would stop and ask to see it when I used it in public — with one bartender so entranced with the demo I gave that he returned the favor with a free beer. Score.
Read more: Best Foldable Phones to Buy in 2023
But the software is still where folding phones lag behind. Android is designed primarily for regular candybar smartphones, which are commonly around 6 inches to 6.8 inches in size and have standard aspect ratios like 16:9. In other words, phones like the Galaxy S23 Ultra or Pixel 7 Pro take full advantage of Android, and app developers design their apps for these same form factors. Why? Because they're the most commonly used sizes, and therefore their apps will be optimized for the widest number of devices.
Android 12L and 13 address some of the sizing issues, but not all apps are optimized and either leave too much blank screen space or must stretch awkwardly to fit the screen. The Galaxy Z Fold 4, for example, has a tall and narrow 23.1:9 aspect ratio on the outside and a more square 21.6:18 aspect for the inner display — two nonstandard sizes that developers need to account for. And that's just one device. 
It's the same Android fragmentation issue that has plagued the platform since the beginning: Too many different devices means it's difficult for developers to create for. Apple's strategy of having fewer display sizes and almost identical aspect ratios has meant it's typically been the easier platform for developers to work on. But Google has worked hard over the years to make Android an easier field on which to play, and it could do the same for foldables. 
So could a folding Pixel phone be just another device for developers to struggle with? Perhaps not. If Google is committed to folding screen technology in its product lineup, then it's safe to assume that we will see some key updates in Android that are specifically tailored to folding phones and different form factors. I'd like to see software that does a better job of automatically resizing apps, dual-screening when using a large display like the Z Fold 4's or building more tricks into default apps that take advantage of inner and outer displays. 
Moreover, Google will likely work more closely with its key developer partners like Samsung, helping them not only optimize their existing apps for folding devices, but also create entirely new ones that can only be done with phones of this type. These partnerships will be crucial to helping Google create a compelling first-generation foldable, especially since non-folding Pixel phones account for just over 2% of smartphone market share in the US, according to analytics firm StatCounter. By comparison, Samsung has almost 30% share in the US.
Pixel phones tend to offer an excellent Android experience packaged in good hardware that costs hundreds less than flagship iPhone or Galaxy S phones. Google partnerships will be key to getting a Pixel foldable off the ground at an affordable price. A cheaper price is essential to getting a larger audience that would incentivize developers to create more fold-centric apps.
There are a lot of "ifs" and "coulds," and we don't know for sure if Google will launch a foldable. We also don't know whether Google has a strategy in place to encourage adoption by working with software developers. Google will also have to rely on more than just its recognizable name to catapult the category into the big leagues. Let's not forget that Microsoft's Surface Duo 2 isn't exactly ubiquitous, and neither is Samsung's Galaxy Z Fold.
But I'm remaining hopeful, if only because I need to be. Standard smartphones have become increasingly dull and repetitive. For someone who writes about phones for a living, that's a problem. Foldables present an opportunity to do things in a different and more exciting way, but it will be up to Google whether or not the category flourishes.