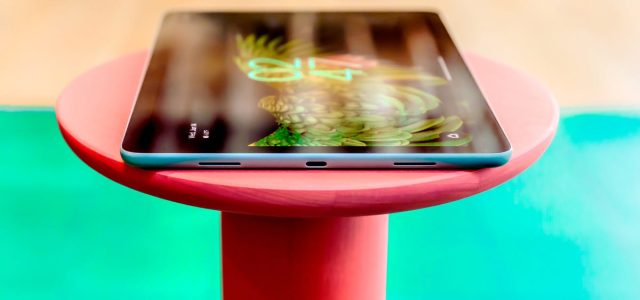 The world of Android tablets has been a weirdly up-and-down ride for the last decade or so. I remember Google's fantastic little 7-inch Nexus...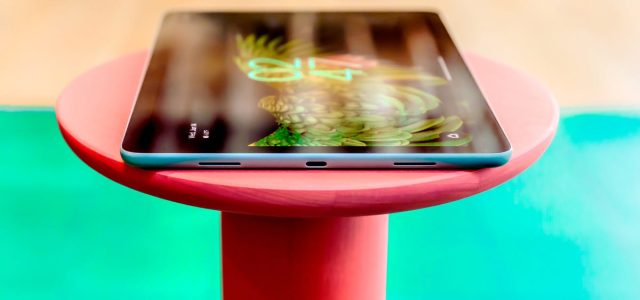 The world of Android tablets has been a weirdly up-and-down ride for the last decade or so. I remember Google's fantastic little 7-inch Nexus tablet back in 2012. And Google's considerably less successful Chromebook-meets-Android Pixel Slate, a sort of touchscreen laptop/tablet hybrid. That was Google's previous tablet hardware entry.
Watch this: Google Pixel Tablet: Google Made a Good Home Android Tablet!
The Pixel Tablet is a return to Android tablets for Google. But its competition never strayed. Samsung's ongoing tablet series, for instance, and Amazon's Fire tablets (which can sideload the Google Play store and are very affordable). Google's new Pixel Tablet is hopefully a return to excellent Android tablet software and features, too: The $500 Pixel Tablet feels like a really good iPad alternative for Google ecosystem people. Google also took a unique approach by making it a dockable home hub, something Apple should steal someday for its iPad lineup.
Google Pixel Tablet
Like

Fast processor

Included speaker dock sounds great

Good front video camera
Don't like

Price ramps up for cases and more storage

No keyboard or stylus case options
There are only two gripes I have: this Pixel Tablet, while fast-performing and really nicely built, doesn't have a Google keyboard case at launch, nor any stylus option. This is more of a sharable tablet for the home and family than a get-work-done tablet, although you could absolutely bring your own accessories and make it what you want.
At $500, this Pixel isn't a budget tablet and if you want to add more storage beyond the base model's 128GB, the 256GB version is $100 more. Add another $80 for Google's Pixel Tablet protective case. It's a more expensive package than Apple's entry-level iPad. But, if you're looking for a more premium Android tablet for families than Amazon's Fire options or Samsung's Tab A-series, this looks like the best bet.
Read more: Best Android Tablets of 2023
Design: Clean and comfy
Google's Pixel Tablet has an iPad-like feel, with a nearly 11-inch display and a smooth aluminum case. At a bit over a pound, it's comfortable enough to hold but leans toward the heavier side with its case on. 
The screen resolution — 2,560×1,600 pixels — gives you a crisp picture, and bright, too. The side speakers are good enough on their own but not as great as what the speaker dock provides (as you might expect).
There's no headphone jack, so you'll need USB-C headphones or an adapter, or go Bluetooth. There is a fast-acting fingerprint sensor in the power button that unlocks the Pixel Tablet as fast as a Pixel phone. Overall, it's what I'd want from a tablet, and it looks really good when docked. The whole design ends up feeling like a larger Google Nest Hub, or a smart picture frame.
Google's expensive case (there are also less-expensive third-party options) is pretty great, too, with a soft finish and protective edges, and a metal, ringlike kickstand that adjusts to any angle and still docks in the speaker hub. It's not a keyboard case, but you could add your own Bluetooth keyboard for desk typing.
The dock is great
Google includes a dock the Pixel Tablet magnetically attaches to that charges and acts as a stand so that the tablet can be a home picture frame, or smart home interface, or a connected speaker/display with YouTube benefits or whatever else you might need. The speaker-equipped dock has a fabric covering much like Google's other home products and is small enough to pack easily for travel. Its speakers sound boomy for playing music indoors, too.
Snapping the tablet on and off the dock is relatively easy, although sometimes it's a little hard to locate the magnetic pins, and pulling the tablet off the dock can sometimes result in pulling the lightweight dock with it. The dock charge plug and cable are also proprietary, not USB-C. The Pixel Tablet does have a USB-C port for charging, but you'll need that specific dock cable to plug it into your home, and the cable length isn't exactly long.
The Pixel Tablet supports casting audio from another device to the tablet when it's connected, but the speaker dock won't work when the Tablet isn't mounted on it and has no Bluetooth. That's a bit of a bummer if someone wants to use the speaker while someone else uses the tablet.
Performance and software: Speedy and improved, mostly
The Google Tensor G2 chip, similar to what's on the most recent Pixel phones, is zippy in the tablet and generally runs well. There were a few moments where apps seemed to glitch a bit in split-screen multitasking, but that could also be due to this being a prerelease device running early software.
Google's renewed attention to tablet software shows, with multitasking that feels like Apple's iPadOS; apps can be easily dragged up from an app taskbar into another window, and two apps at once can be adjusted to fit on a few preset-size settings. Google's also added a series of widgets that help customize information, which I sometimes found useful and at other times thought weren't flexible enough. 
Videos from another app, like YouTube, can pop up and hover in a small window over these split windows, too. It feels great to work in these modes, although not all apps work for the Pixel Tablet yet. Google focused on optimizing a bunch of popular apps and also its own core apps first, but hopefully more will come. There are also some Google Play apps that don't run at all yet on Pixel Tablet, including Geekbench, which we use for testing tablets for performance comparisons.
The Tensor G2 pulls off some tricks Google has on its Pixel phones, too, notably Magic Eraser in the Photos app, which removes people or objects from shots. Dictation also works really well: I could see myself voice-typing a lot with the Pixel Tablet, even if I still miss a dedicated keyboard case (hint, hint). Google's on-screen keyboard is fine, but I didn't fall in love with it. I also found that a few multifinger swipe gestures got a little weird at times in apps like Google Earth. Some two-finger swipes and pinches, for instance, were not always recognized, but maybe a future software update can address that.
Nice camera
The front-facing 8-megapixel camera looked good for selfies and video chat, and looked sharper than my normal laptop-video-chat expectations. Google placed its camera on the long edge where it should be, much like Apple's most recent 10th-gen iPad. It means this tablet can be used easily for video chat when docked. But, a subject-tracking, autoframing feature didn't seem to work on my review unit, and video quality looked better for the moment with Google Meet than in Zoom.
Google makes extra accounts pretty easy
One other advantage of Google tablets over iPads is account-swapping. Much like a Chromebook, you can add extra accounts and switch over to others easily enough here, even entering a guest mode or a kid mode. This underlines the family-sharing concept that's at this tablet's core, and I like it. I could easily see the Pixel Tablet being a casual grab-a-tablet option in a living room where someone could just pick it up as needed and check a few things, watch a video or play a game.
I miss Google's work focus on the Slate, though
I miss some of the ideas Google was going for on its previous Slate tablet, which was more of a Chromebook with Android benefits. The Pixel Slate made a keyboard and trackpad one of its big included features. This time, the Android-focused Pixel Tablet has gone the other way, toward a sharable, video-and-game-playing, app-browsing tablet, but without any great ideas for how to add a keyboard or access to ChromeOS-type features in a new, helpful way. Anyone who wants a Chromebook will still want to get a Chromebook — or a laptop. You could add a keyboard here, or a stylus, but your mileage won't be any different than on another Android tablet. Plus, with other options from Samsung, OnePlus and Amazon, keyboard accessories are already there — or even included.
Yes, it could be a home hub, too
I didn't test the smart home features of this tablet, but you can connect Google Home devices and services just like you'd do on a Nest Hub. That's the Pixel Tablet's greatest success as a device, and where Google pivoted this time with its design. Voice response via its microphones was fast, and I was able to play music, ask questions, play audiobooks and launch YouTube videos quickly with voice commands. Once my kids realized this thing could play videos, they gathered around it like a small TV. It could be a great kitchen option, especially since the tablet hovers when in the dock (avoiding contact with counter surfaces). The dock angle won't adjust beyond its slightly elevated angle, but I found it easy enough to glance at when on a table or counter.
A great start for Google's return to tablets
Don't stop, Google: Keep building off the Pixel Tablet, add a keyboard case, and maybe lower the price a bit (with a case and the 256GB storage option, which costs an extra $100, you're suddenly pushing towards $700). But this is the Google tablet you're probably looking for, despite the price. The only question is whether Google commits to its software and performance over time. Google tends to suddenly change focus on product lines, especially its tablets. But the Pixel Tablet is a great addition to its device lineup and a perfect nonphone option. Keep it around, please.